Share this URL: http://boapreview.peatix.com
Event is FINISHED
Business Owner Accelerator Preview
ATTENTION ASPIRING BUSINESS OWNERS
Prepare yourself for the world of entrepreneurship with us and increase your chances of becoming a successful business owner exponentially!
Owners Circle is a business owners community with more than 300 business owners managing and sharing businesses together. In less than a year, we have empowered these aspiring business owners to own and grow businesses that they love and are passionate about. We are also working with successful entrepreneurs (business valuation worth more than RM100 million) to bring extraordinary learning and ownership opportunities to our community.
Along with this journey, we learnt that entrepreneurship is like a roller coaster ride. This is why we have created this workshop to let you learn lessons from successful entrepreneurs so that you don't have to go through it yourself. The workshop is a safe platform for you to prepare yourself for the real world of business so that the hard knocks of life won't hit you so hard!
Be prepared to totally immerse yourself in the world of business as we get you up in your feet and delving straight into our interactive simulation game! We will make you experience the life of our circle of successful entrepreneurs so that you will learn what to do (and what not to do) in business.
WHAT YOU WILL LEARN IN JUST THREE HOURS
The workshop is a free 3-hour preview of our flagship programs, Business Owner Accelerator and Business Success Blueprint. You will be getting a taste of both programs so that you gain a holistic worldview of entrepreneurship before you even begin.
✅ How to become a successful business owner in the modern age of collaborative consumption
✅ Change or be changed – how the business world is changing and what you need to know to have an unfair advantage above the rest
✅ Striking a balance between the Artist, Manager and Entrepreneur – how to create symbiotic business partnerships that will propel your business to success
✅ How a business owners community can help accelerate your entrepreneurship journey
✅ A lifeline sharing on Jonathan Quek, our featured entrepreneur journey
✅ How to cut through the clutter and leverage on the power of our business owners community to make your business stand out amongst the rest
FEATURED ENTREPRENEUR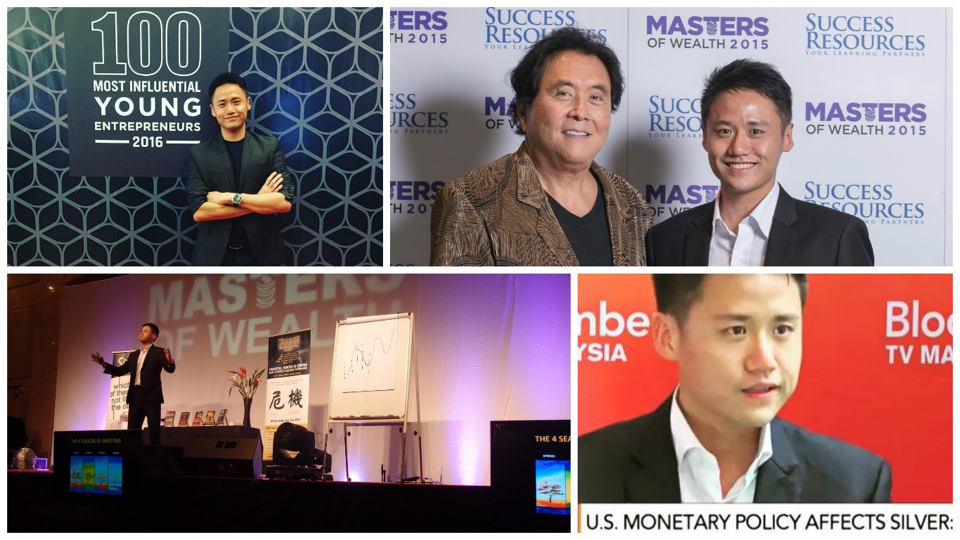 Mr Jonathan Quek, CEO and Founder of Owners Circle Berhad
WHO SHOULD JOIN
✅ Aspiring entrepreneurs who have always wanted to start a business but don't know where to begin
✅ Professionals who want to own a business and let someone run it for you
✅ Entrepreneurs who want to scale up their business
✅ Investors who want to grow their financial portfolio
WHAT TO EXPECT
1. Valuable takeaways & learnings for the aspiring entrepreneur
2. Modern business concepts that you can apply in your own venture
3. Make new friends with like-minded individuals and expand your network
WHAT TO BRING
1. An energetic body – we will get active and play games
2. An eager heart that is willing to embrace new ideas
3. An open heart to engage and connect with other aspiring entrepreneurs
NOTE
1. Light refreshments provided
2. Venue might be cold hence kindly bring a jacket
3. Wear comfortable clothes - we are gonna get active!
EVENT DETAILS
Thursday, 29th June 2017
7.00pm - 9.00pm
Atria SOFO Suites, Level 5, Tower A
Jalan SS22/23, Damansara Jaya, 47400 Petaling Jaya, Selangor
Need more information? Contact us now at +60176902832
read more
Sat

Jul 1, 2017
9:00 AM
-
12:00 PM
MYT
Add to Calendar
Venue

Atria SOFO Suites, Petaling Jaya
Tickets
Venue Address

Atria SOFO Suites, Level 5, Block A, Jalan SS22/23, Damansara Jaya, 47400 Petaling Jaya, Selangor

Malaysia
Directions

After parking at Atria Shopping Gallery, walk to Papparich at Level C, follow the signs and turn left to Atria SOFO Suites
Organizer
Want to find more groups and events like this?